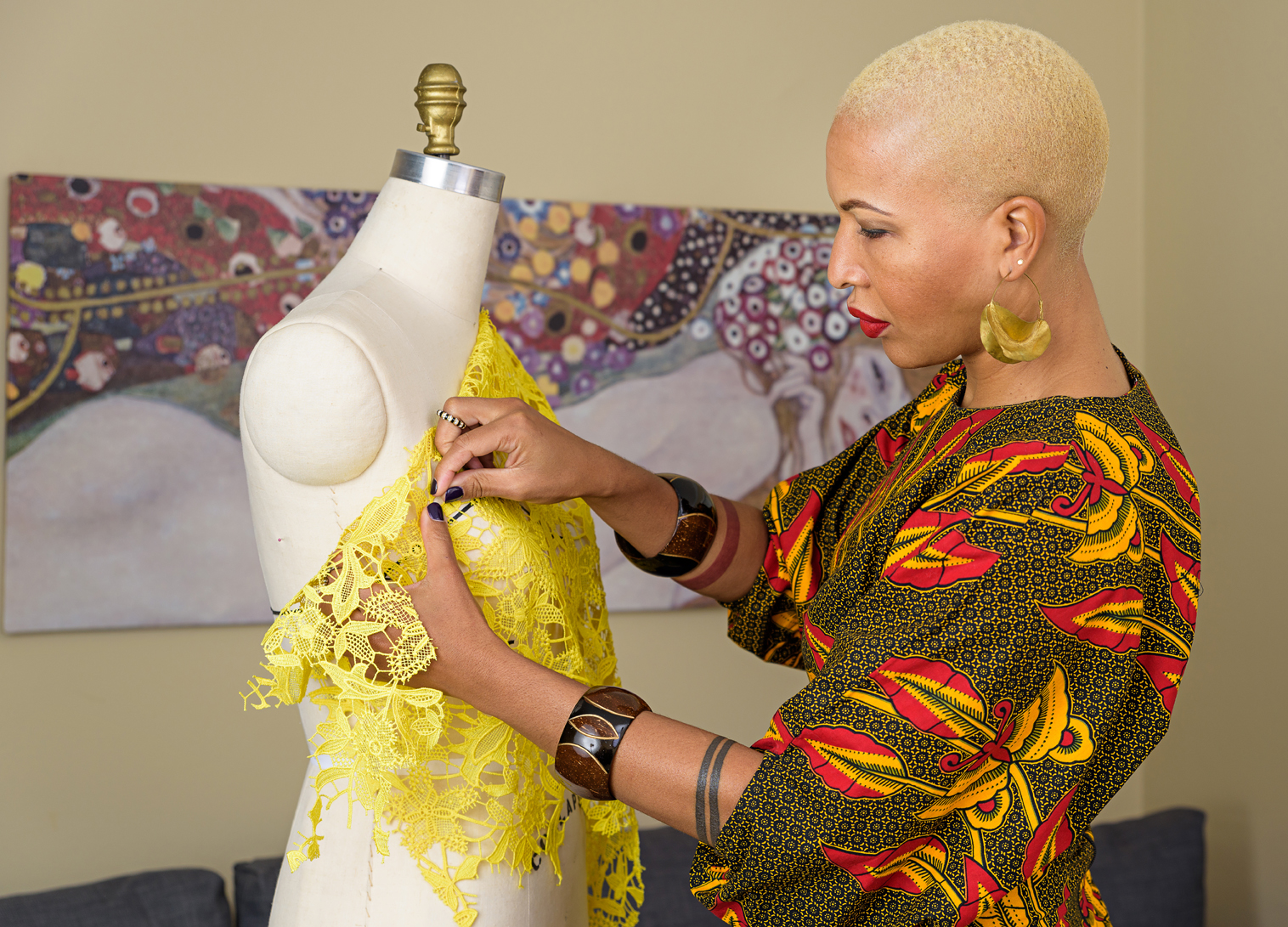 Designer, Educator and Consultant.
Asanyah Davidson is the creative behind Circa24. Asanyah credits the first seven years of her life spent in Jamaica as her most influential. Born in Clarendon, Jamaica, family and culture contributed to her love of fashion, drawing and sewing. Watching her Aunt get dressed for parties, her cousin always encouraging her to draw and her Granma Vin showing her the magic that comes from a sewing machine; her unique and talented perspective, and her technical training, provides something every woman needs…chic and custom pieces. Circa24 is her brainchild and pays tribute to her heritage and her family influence.
'Circa' comes from her belief that all things in life come full circle and '24' refers to the year her Granma was born. "I have to celebrate her life, she had a lot of influence on everyone that knew her, so much energy in all that she did." After moving from Jamaica to the states, Asanyah never stopped moving forward. From California, Florida, Tennessee and back to South Florida she found herself attending one of the top 10 high schools in the country, Design and Architecture Senior High (DASH) in the Miami Design District. After graduating, with a focus in Fashion Design, she then went on to the Fashion Institute of Technology (FIT) in New York City where she received an AAS in Fashion Design with a year spent abroad in Florence Italy. She then returned to N.Y.C. to finish her BA in International Trade and Marketing for the Fashion Industries.
Asanyah spent several years in the industry and completed her MA in Design Studies at Central St. Martins in London England before returning to the states and taking a position with Macy's Florida Division as an assistant buyer. She then taught at Miami International University of Art & Design and Broward Community College while bringing her vision [Circa24] Apparel to life.
In the most recent years, Asanyah took her love of teaching and knowledge of fashion to West Africa where she taught and consulted at schools in both Lagos, Nigeria and Accra, Ghana. She's been invited to be a HEARCongo ambassador to the Democratic Republic of Congo and continues to work with the non-profit on initiatives for young women. She currently holds the position of Department Chairperson of the Miami Fashion Institute at Miami Dade College.